Freebie
COLOR WHILE YOU PRAY:-)
Please enjoy this FREE International Book of Love - Coloring book
A new way to pray!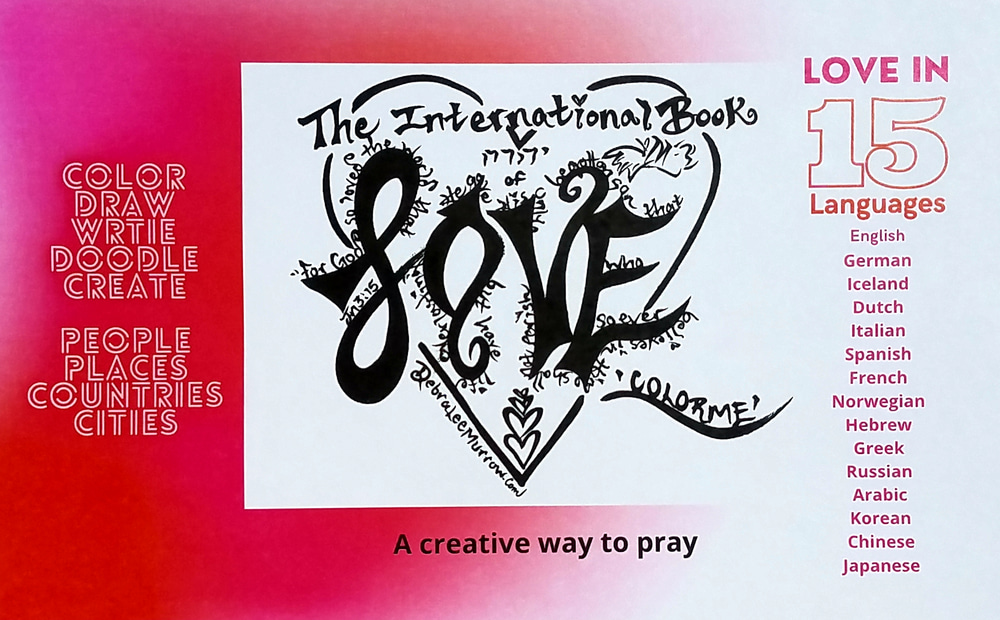 My coloring book helps people focus while they pray, having fun with God and the Word, while you bless the people, places and things you love!
Thank you for entering your information - you will receive an email with a PDF, just download, print and color!
Thank you so much for your interest in finding the artist within while you pray,
have fun with the Word of God!