Purpose in the Pain Artwork
It was a pleasure serving you at the Purpose in the Pain retreat:-) I so enjoyed creating prophetic art during the whole weekend. All the digital files will be automatically emailed to you. Feel free to DL, print and enjoy coloring! Meditate on the scriptures and enjoy some Holy Spirit-filled art time! Plus, if you prefer a fine art reproduction of any of artwork Click HERE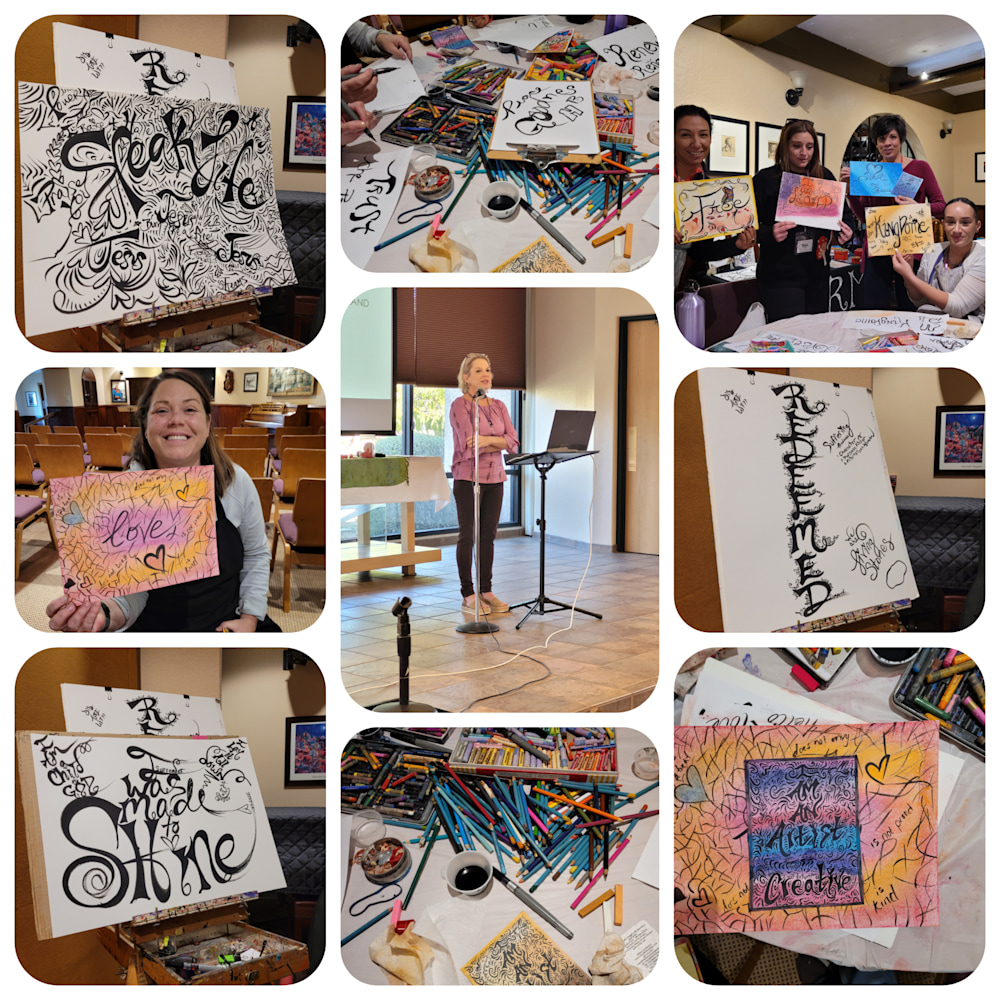 You can get the artwork printed almost any size and on watercolor paper, canvas or metal, you can also get it framed if you prefer. Thank you for accepting your greatness as artists and believing the truth,
"You are made in the likeness and image of God" Gen 1:27-27
If you did not get a chance to place a love offering my Venmo ID is @DebraLeeMurrow & my Cash App is @DebraLeeMurrow
Please book a 30 min purpose play session with me to explore more of what God has in store for you email me at: colormedebralee@gmail.com
Thank you for your love. If you are having other events at your home or church or simply a GNO (Girls Night Out) add in a COLORME drawing for fun! To order a custom COLORME drawing which includes the DIY Necklaces: Click HERE.
Some of you mentioned you'd like to have the original click here to see my commission me LINK - I will absolutely work with you on pricing:-)
In person and zoom workshops available see more Click HERE.
You will be notified about the Art Ministry Art Class, itś the 2nd Tue of each month. Going live from FB: please ¨like¨ my FB page www.facebook.com/COLORMEArtSpa page. I'll be sending out a reminder email, about a week in advance.
COLORME Art Spa serves many types of parties and themes available for any occasion ie:
Birthdays, Anniversaries, Painting & Wine, GNO, Just for Fun, Teaching, Fundraising, Wedding, Rehearsal Parties, Bar & Bat Mitzvah.
bit.ly/COLORMEOOLA - Life Live By Design!